ENTERTAINMENT
OUR LIST OF FUN THINGS TO DO IN MIAMI
Few places can match South Beach when it comes to entertainment and nightlife, whether your idea of a good time involves a cold beer and the day's big game or dancing the night away under the stars, we've got you covered. Clevelander South Beach offers a year-round schedule of amazing events. Cheer on your team at Game On Sports Bar or soak up the sun at the legendary POOL+PATIO. Best of all, as a guest at our hotel, you have complimentary access to all of Clevelander's incredible venues.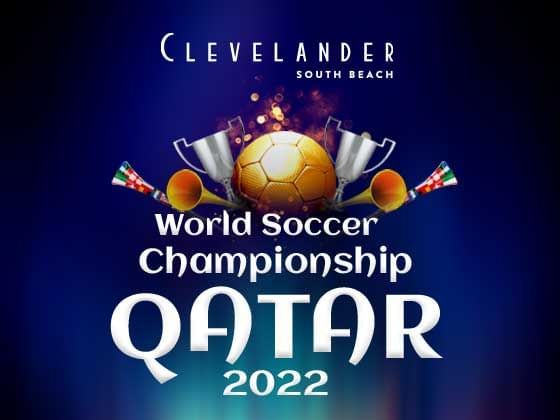 October 20th - December 18th
Soccer fans, the championship you've been waiting for is here! The 2022 World Cup Championship in Qatar is back and we are inviting fans to take part in our World Soccer Championship Watch Party! With over 20 TVs and our large LED Media Screen, never miss a goal at Clevelander! Make sure to wear your team's jersey and score a free shot for every goal they score!
Learn More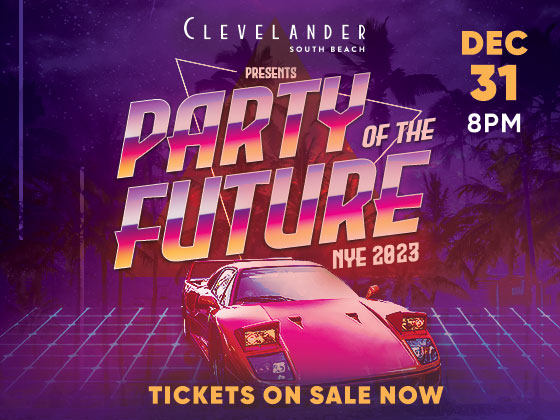 December 31st | 8 PM
Pop your collar and roll up your sleeves honey, because we're about to hyperjump into the future and we don't want you left behind! Leave your 2022 problems in the past and bring your flux capacitor so you can experience an event that has the potential to rip a hole through time and space. Clevelander South Beach will transform into a floating spaceship specifically designed to do one thing... party to the future.
Learn More
Kush at Clevelander Sports Bar Events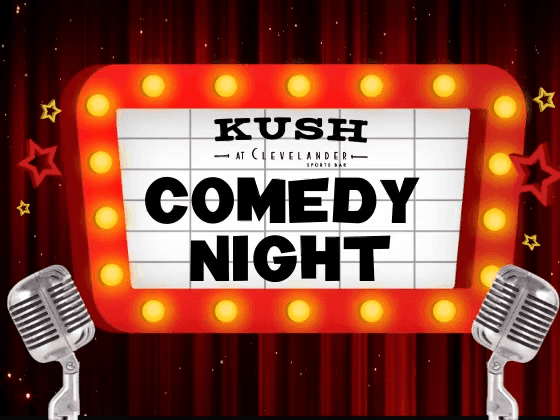 TUESDAY'S | 9 PM
Get ready for a night full of laughs, good food, and drink during our weekly comedy night at Kush at Clevelander Sports Bar! Every Tuesday, you can expect Magic City Comedy to knock you off your feet with their jokes.
Learn More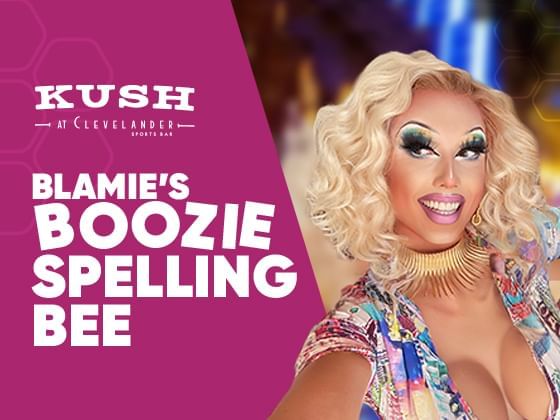 DECEMBER 14TH & 30TH | 8 PM
If you believe you're a good speller, think again. Join us on November 16th and 30th for a night full of laughs, good food, drinks, and maybe some embarrassing moments... start brushing up on your spelling because you never know what Blamie has planned!
Learn More