ENTERTAINMENT
OUR LIST OF FUN THINGS TO DO IN MIAMI
Few places can match South Beach when it comes to entertainment and nightlife, whether your idea of a good time involves a cold beer and the day's big game or dancing the night away under the stars, we've got you covered. Clevelander South Beach offers a year-round schedule of amazing events. Cheer on your team at Game On Sports Bar or soak up the sun at the legendary POOL+PATIO. Best of all, as a guest at our hotel, you have complimentary access to all of Clevelander's incredible venues.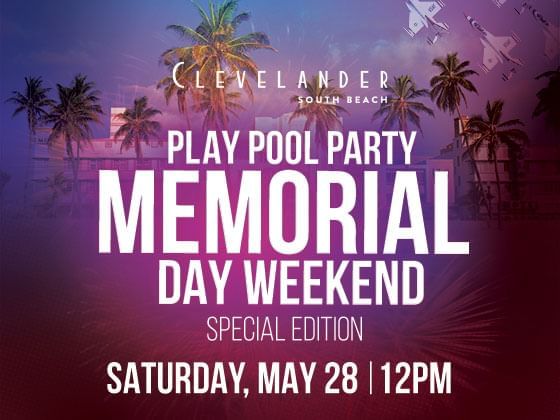 Saturday, May 28th | 12 PM
Experience the energy of South Florida like never before this Memorial Day Weekend at Clevelander South Beach PLAY Pool Party! We've partnered with Miami's party radio station "Power 96.5" to bring you an MDW party to remember! With live music from one of 305's favorite radio personalities and Diskjokey, DJ Zog, and views of the Hyundai Air & Sea Show directly from above Clevelander is the spot to be!
Read More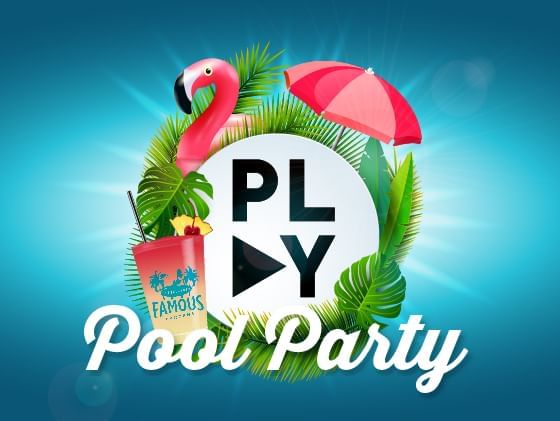 SATURDAY'S & SUNDAY'S | 1 PM
Are you ready to Play? Experience the energy of South Florida like never before at Clevelander with live entertainment including South Florida's top DJs, dancers, and more! Whether you're battling at a game of beer pong or looking to cool down from the hot Miami sun and take a dip in our pool, we have something for everyone. So what are you waiting for to join in on the fun? At Clevelander, the party never ends.
Tickets & VIP Packages

opens in a new tab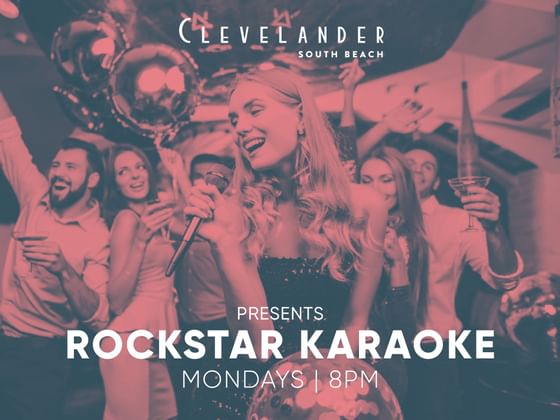 MONDAY'S | 8 PM
Warm up your vocal cords and get ready to sing the night away! If you've never tried karaoke before, what better way than at Clevelander? Remember to order a drink or two for extra encouragement! Join us every Monday night for Rock Star Karaoke with a Live Band! Enjoy $150 all-day bottle specials, plus our grand prize winner is awarded a $100 food and beverage credit that must be redeemed the night of.
Read More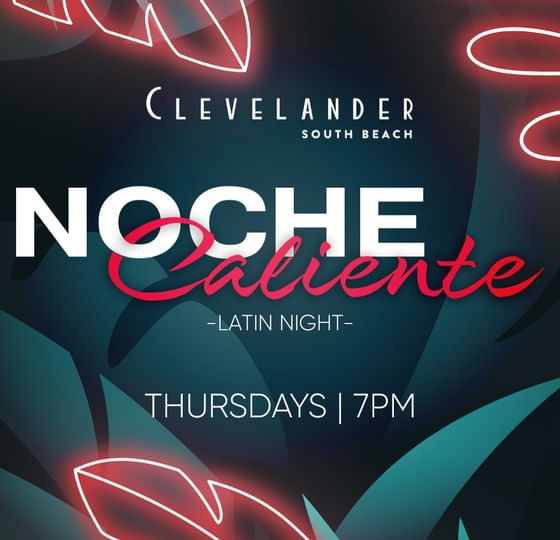 THURSDAY'S | 7 PM
Miami is all about Latin flavor and that's exactly what you'll find at our "Noche Caliente" party every Thursday night. With a melting pot of cultures from the Caribbean to Central and South America, we only thought it was right to celebrate with a night dedicated to Latin Pop, Bachata, Salsa, Reggeaton, and more! Expect to dance all night long with South Florida's top DJs, and Fire Dancers!
Specials include $35 Mojito Pitchers, $5 Tequila Shots, and $150 bottle specials!
Read More