KUSH AT CLEVELANDER SPORTS BAR
IF YOU WANT YOUR BURGER AND BEER SERVED WITH A SIDE OF PARTY, THIS IS THE SPOT!
Kush Hospitality had brought its talents to South Beach, at the Clevelander Hotel located on Ocean Drive. In partnership with The Clevelander Hotel, we've created a one-of-a-kind Sports Bar dedicated to Miami locals. Kush at Clevelander is paying homage to the greatest moments in Miami sports history, with memorabilia, murals, and nods to figures like DonShula, Kimbo Slice, Dan Marino, and other greats. Original art by local artists inspires nostalgia and tongue-in-cheek references for those who understand the underground sports culture.

Tucked away behind the infamous Clevelander Beach Club you'll have access to experience two different sports viewing venues simultaneously.

Expect the greatest hits on our Kush Hospitality menus, plus an exclusive cocktail menu created with sports fans in mind. Never miss a play on Game Day with our panoramic television views, plus a private room for a more intimate viewing experience.
Hours:
Monday - Thursday: 4 PM - 2 AM
Friday - Sunday: 11 AM - 2 AM
Slideshow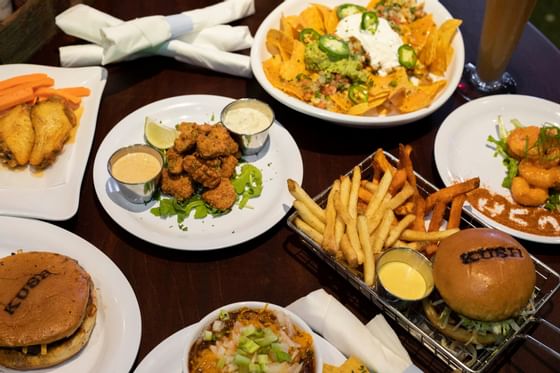 MENU
Get ready because South Florida's juiciest - award-winning burgers are now being served at Clevelander! In partnership with Kush Hospitality, known for its eclectic and hipster bars and restaurants, our Sports Bar has transformed into one of the coolest bars on South Beach! With local favorites such as the Frita by Kush, voted one of the top 52 burgers in the country, Miami Heat Burger, Kush Cubano, Snapper Scraps, and more, this location is a must-visit on everyone's list!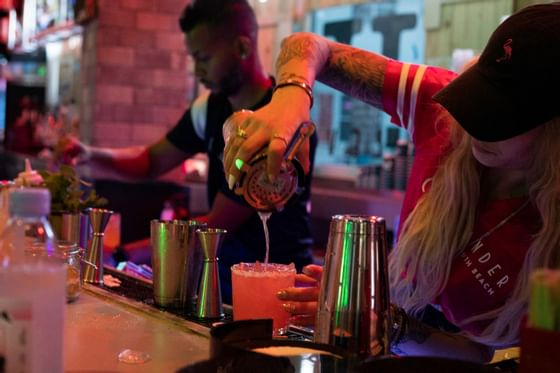 PRIVATE EVENTS
Hosting a party? Let us do all the heavy lifting. A true sports fanatic's haven, Kush at Clevelander Sports Bar provides an intimate setting, exceptional service, and an unforgettable dining experience for all of your special events. Direct access to Clevelander's additional event spaces, allows guests to enjoy the game without having to leave the party.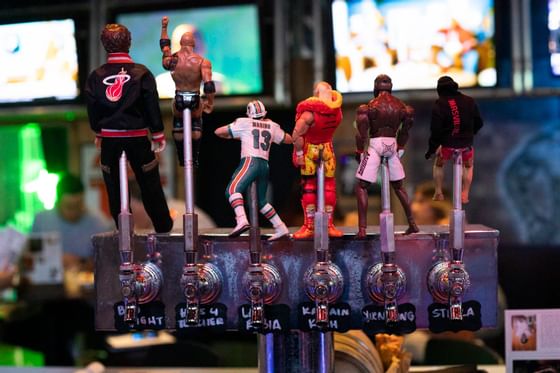 GAME DAY RESERVATIONS
Looking for your new game day spot? This is it. Experience the coolest new sports bar on South Beach, which serves as an homage to the most significant moments in Miami sports history with memorabilia, murals, and nods to figures like Don Shula, Dwayne Wade, Dan Marino, and other greats.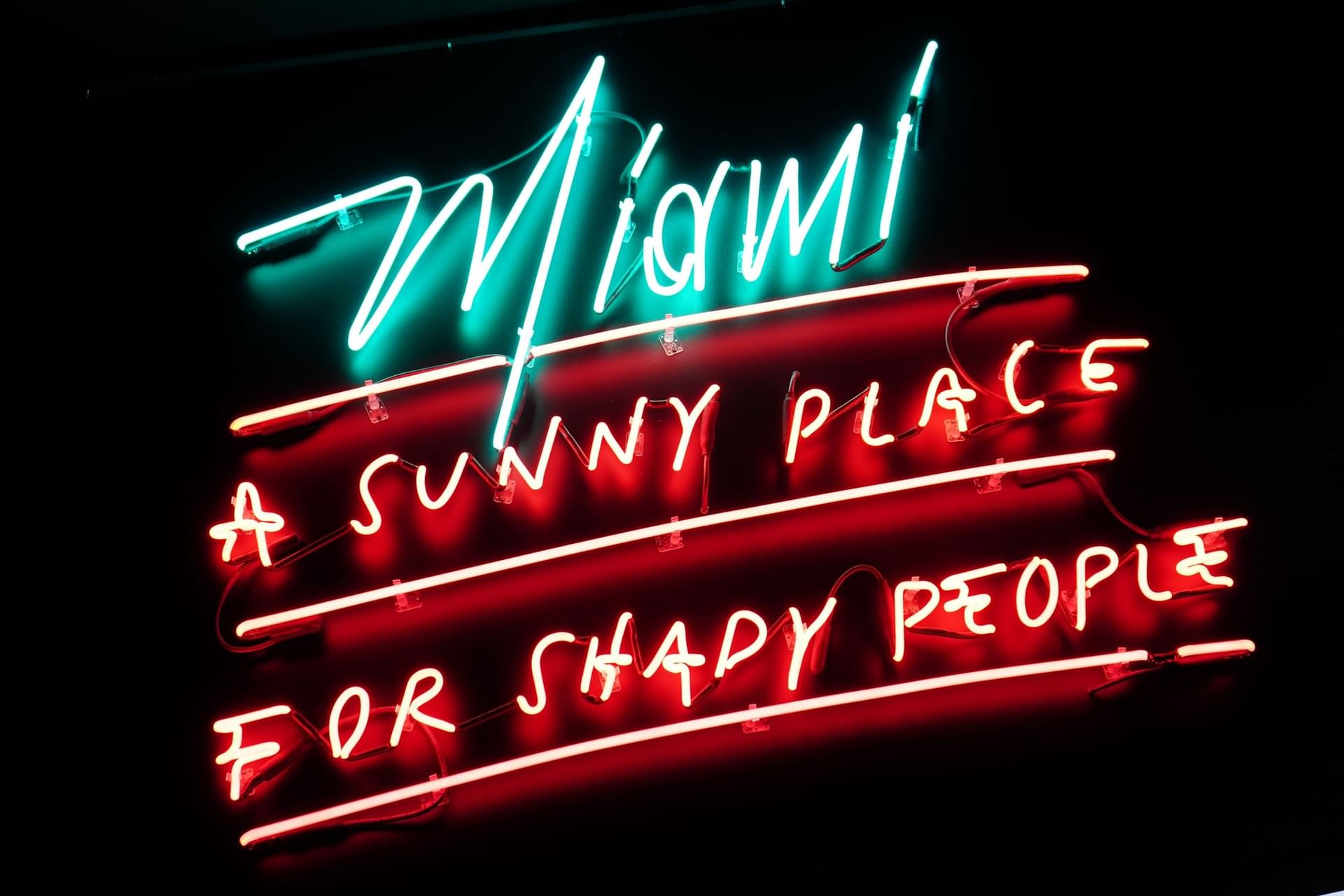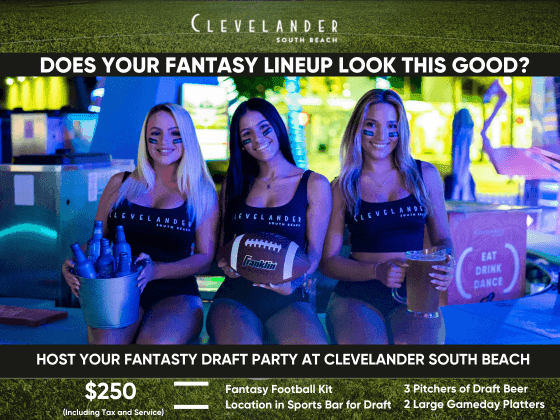 HOST YOUR FANTASY FOOTBALL DRAFT PARTY AT OUR HOUSE
Clevelander South Beach is the #1 pick to host your Fantasy Football Draft.
From now until September 5th, you can host your draft party at our house for only $250! Book your draft party and recieve a Fantasy Football Kit, 2 Large Gameday Platters, 3 Pitchers of Draft Beer and a location in our Sports Bar for the draft!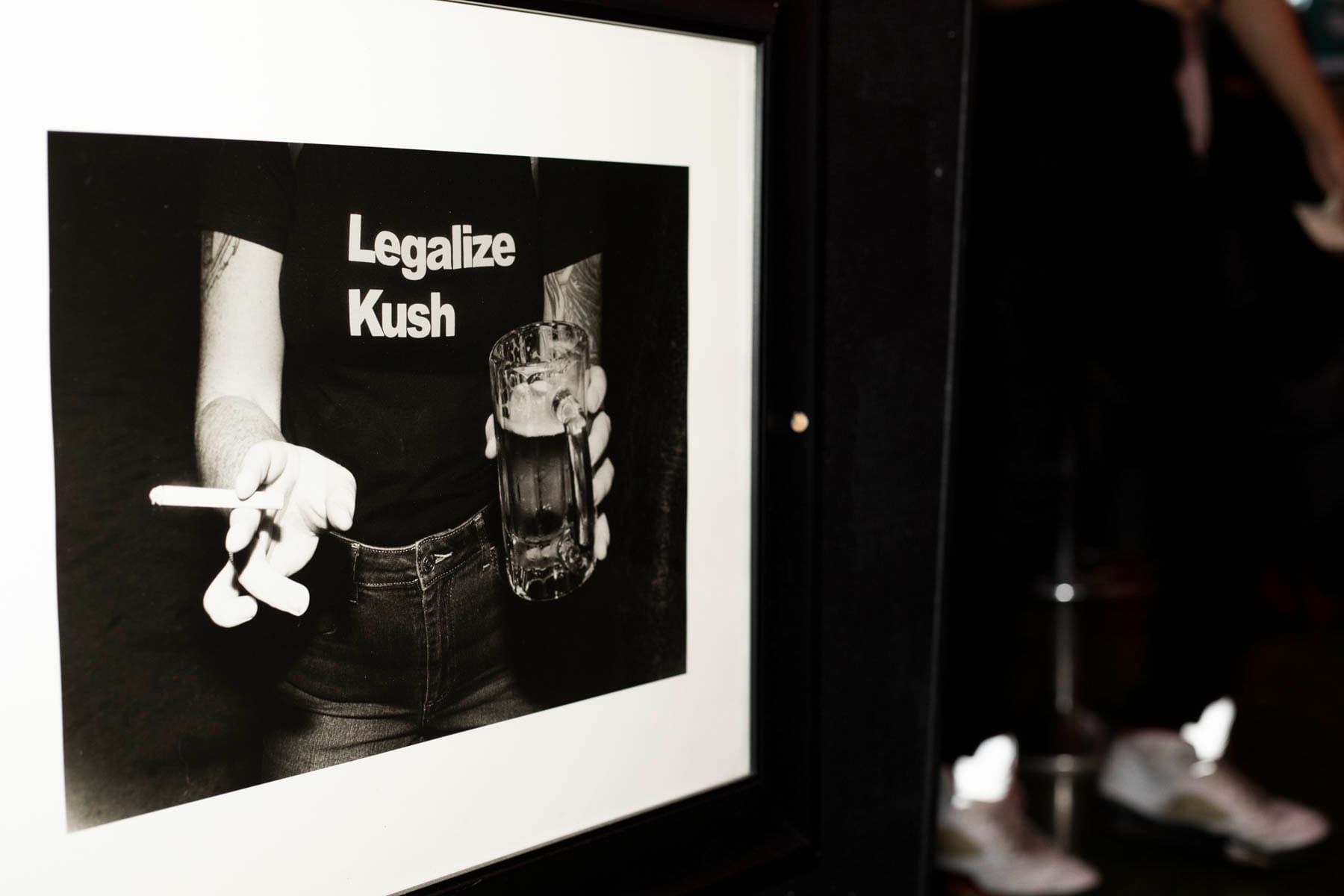 Kush at Clevelander Sports Bar
Kaptain Kush has brought his talents to South Beach! We are thrilled about our partnership with Kush Hospitality to introduce the Miami life to our out-of-towners and for our locals to have a place to call home on South Beach. Known for craft beers and award-winning burgers, Kush at Clevelander Sports Bar is the hottest new sports bar and a place for all to enjoy.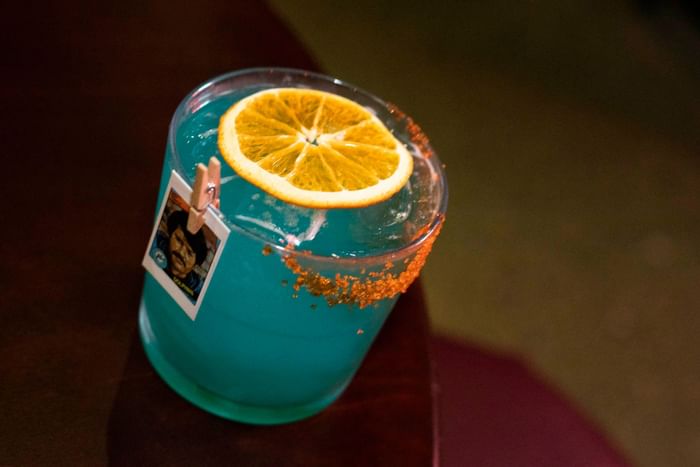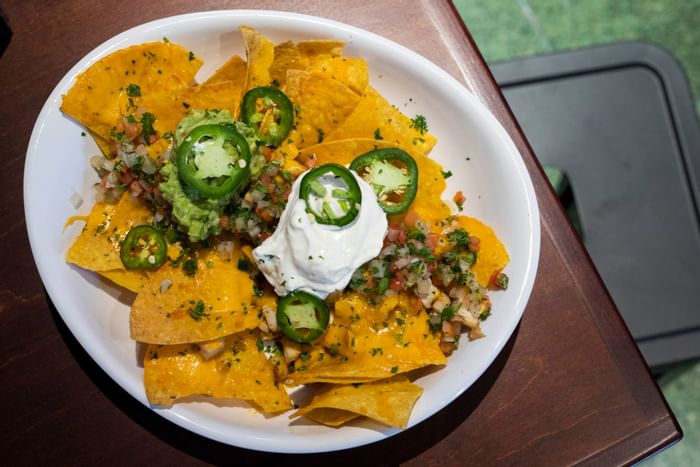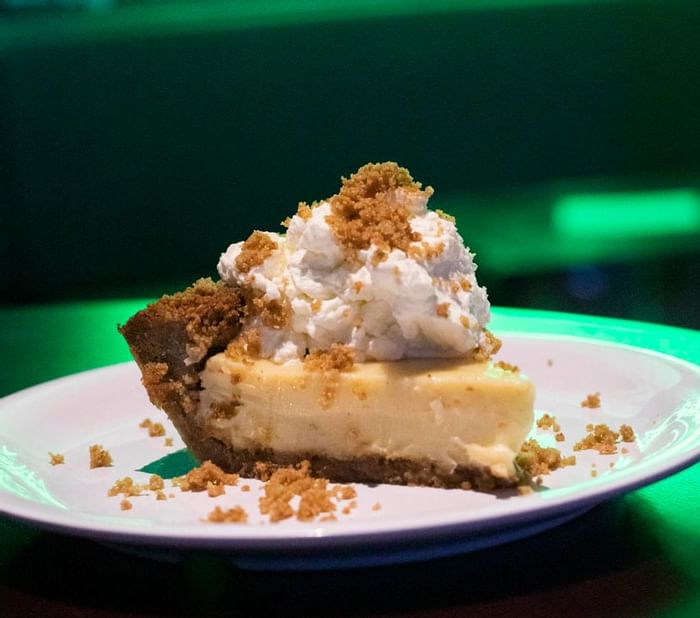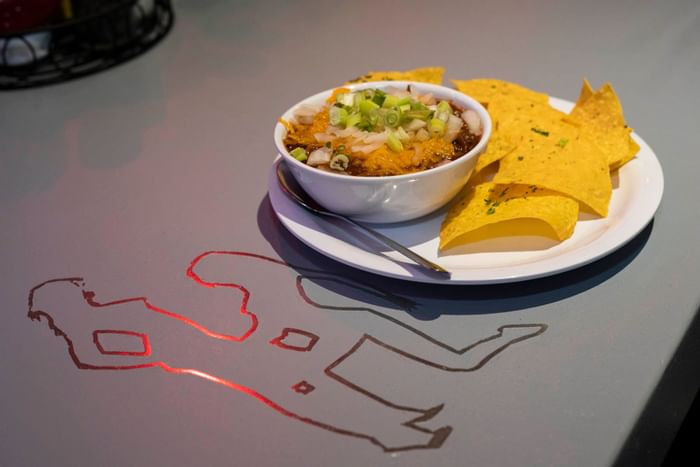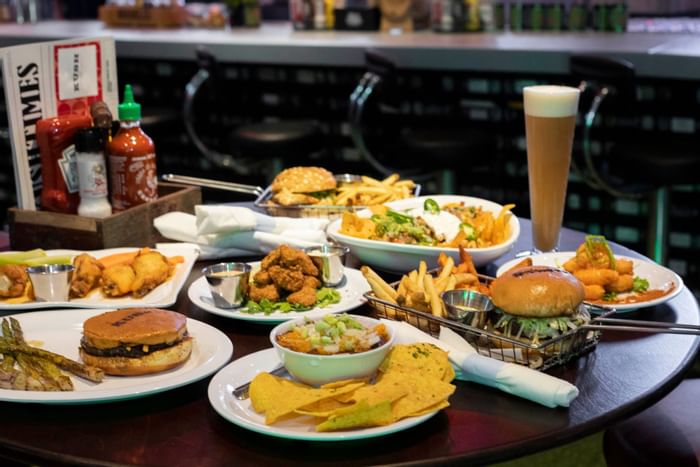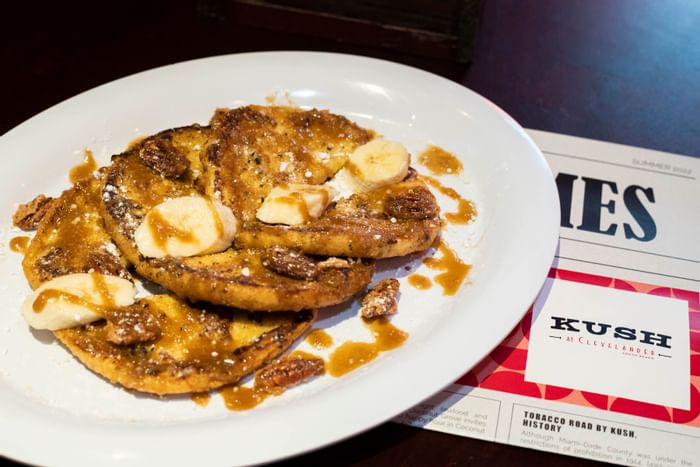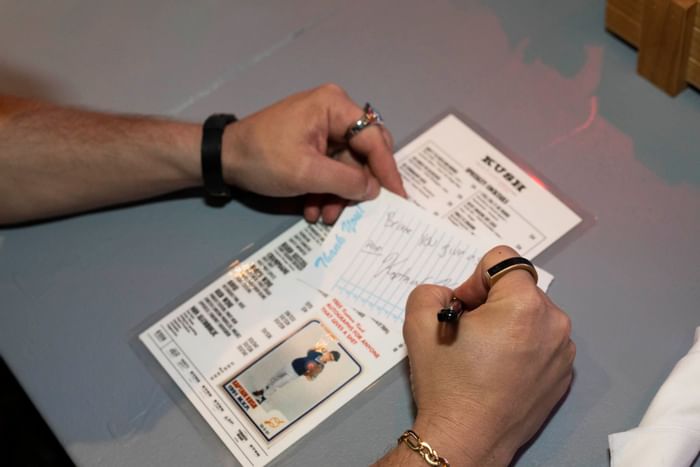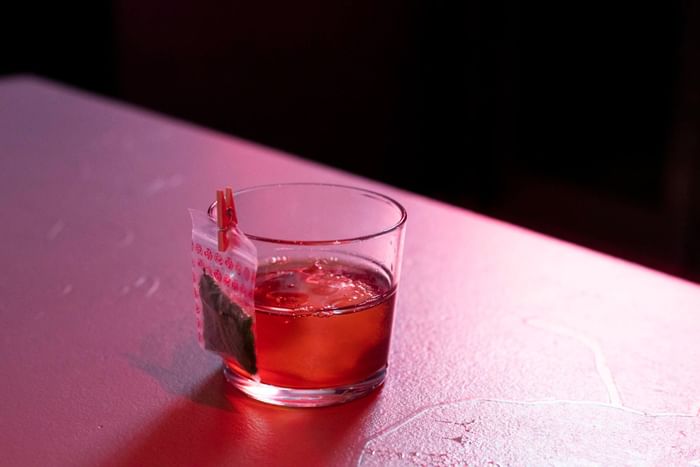 KUSH AT CLEVELANDER SPORTS BAR
Tucked behind the infamous POOL+PATIO, our Sports Bar is a tribute to Miami sports culture. A hub to watch your favorite team, and enjoy a craft cocktail or a beer with a delicious burger. Here you can unwind from the vibacious energy on the main deck and still be involved in the best party on the beach.
1020 Ocean Drive, Miami Beach, FL 33139